Simply Glen booklet from Debbie Bliss containing instructions for six patterns that show off the yarn's beautiful ombre shaded effect to its best...
£4.50
Sale: £3.15

Save: 30% off
Debbie Bliss Special Family Knits 25 handknits for all seasons. Special Family Knits is a collection of hand-knit designs that celebrate...
£19.99
Sale: £13.99

Save: 30% off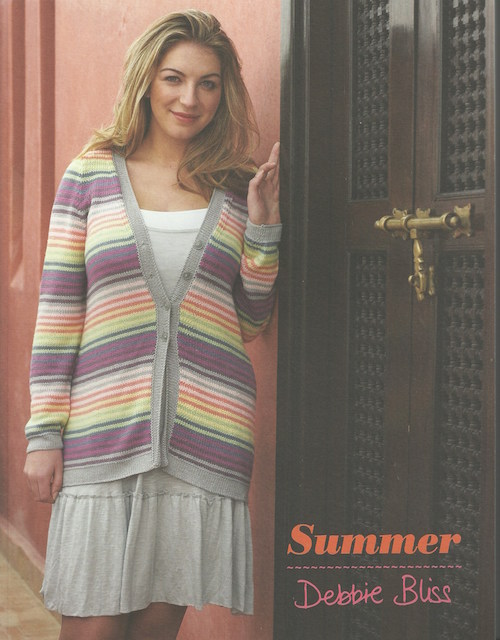 A collection of knits to evoke the essence of the summer, simple ribs, elegant stripes and delicate lace. Perfect for your relaxed holiday look...
£7.50
Sale: £5.25

Save: 30% off
Debbie Bliss booklet containing instructions for six designs that showcase the double knitting and aran weights in the Cashmerino and Rialto yarns.
£4.95
Sale: £3.47

Save: 30% off
A must have book by Debbie Bliss. 52 simple seasonal knits ranging fingerless gloves to beach bags and wintery socks. There are also...
£18.50
Sale: £12.95

Save: 30% off
A handy little book of tips from Debbie Bliss. Perfect to learn the basics of the crafts, choosing yarns, casting on, casting off, perfecting your...
£7.99
Sale: £5.59

Save: 30% off
8 wonderful Cashmerino designs from Debbie Bliss. Fair Isle and cable patterns using Baby Cashmerino, Cashmerino DK and Cashmerino Aran.
£4.99
Sale: £3.49

Save: 30% off