WYS Bo Peep Story Book 2 10 adorable 4ply designs by Sarah Hatton
WYS Christmas Socks Collection One by Winwick Mum Five new patterns and one classic sock pattern, brought together in a beautiful new book by...
WYS Exquisite 4ply A collection of Hand Knit Designs by Chloe Elizabeth Birch. The designs are stylish and contemporary, offering wearable pieces...
WYS Signature 4 ply Holly Berry Shawl by Anna Nikipirowicz Crochet Requirements: Holly Berry (886) 2 x 100g Dusty Miler...
Winwick Mum Sock Pattern Collection "Each of the patterns in this book has been designed with the adventurous beginner sock knitter in mind. My...
The wonderful Christine Perry AKA 'Winwick Mum' has long been a supporter of West Yorkshire Spinners. The popular Signature...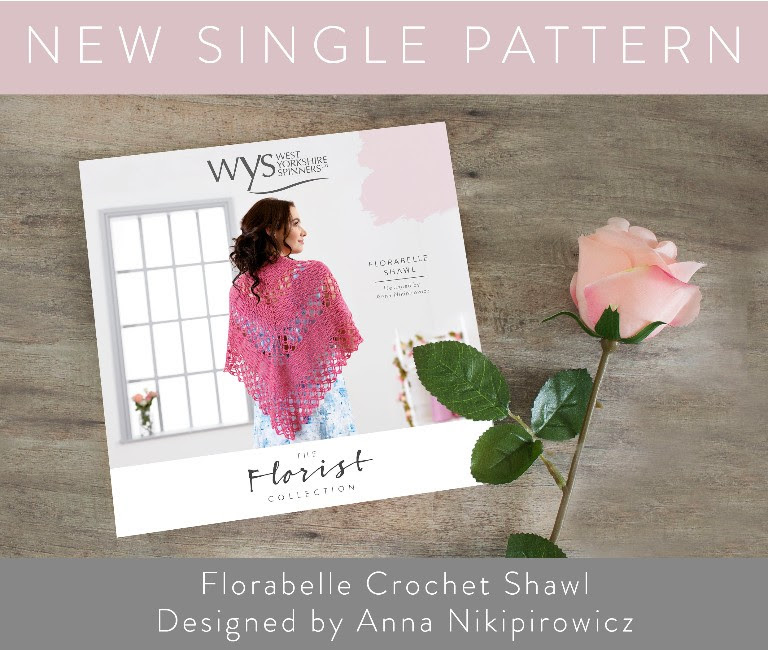 Florabelle Crochet Shawl Pattern Designed by Anna Nikipirowicz A beautiful crochet shawl pattern designed for West Yorkshire Spinners Florist...
This beautiful pattern booklet contains a collection of six stunning designs by Juliana Yeo.